Automate with Ifttt
Ifttt is an automation service for 2-step scenarios, like adding data to Google Sheets, sending emails or Slack messages on a trigger.
You can easily recreate
Email
and
Slack
notifications with only IFTTT action.
Before you start, go to
Ifttt website
and register if you don't have an account yet.
Step 1
Go to
Ifttt dashboard
and click on New Applet.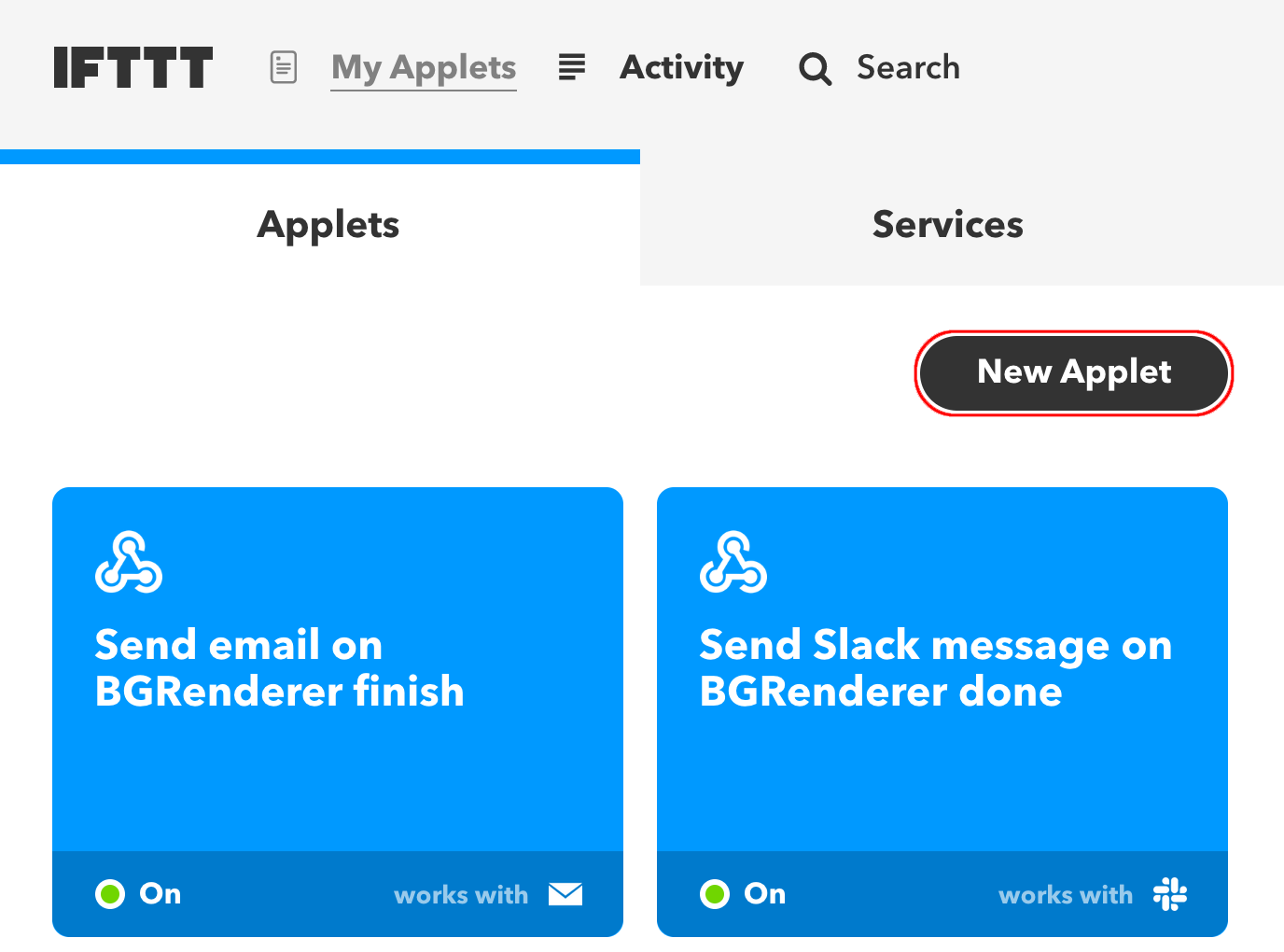 Click on This.

Step 2
Search for Webhooks in Choose a service window.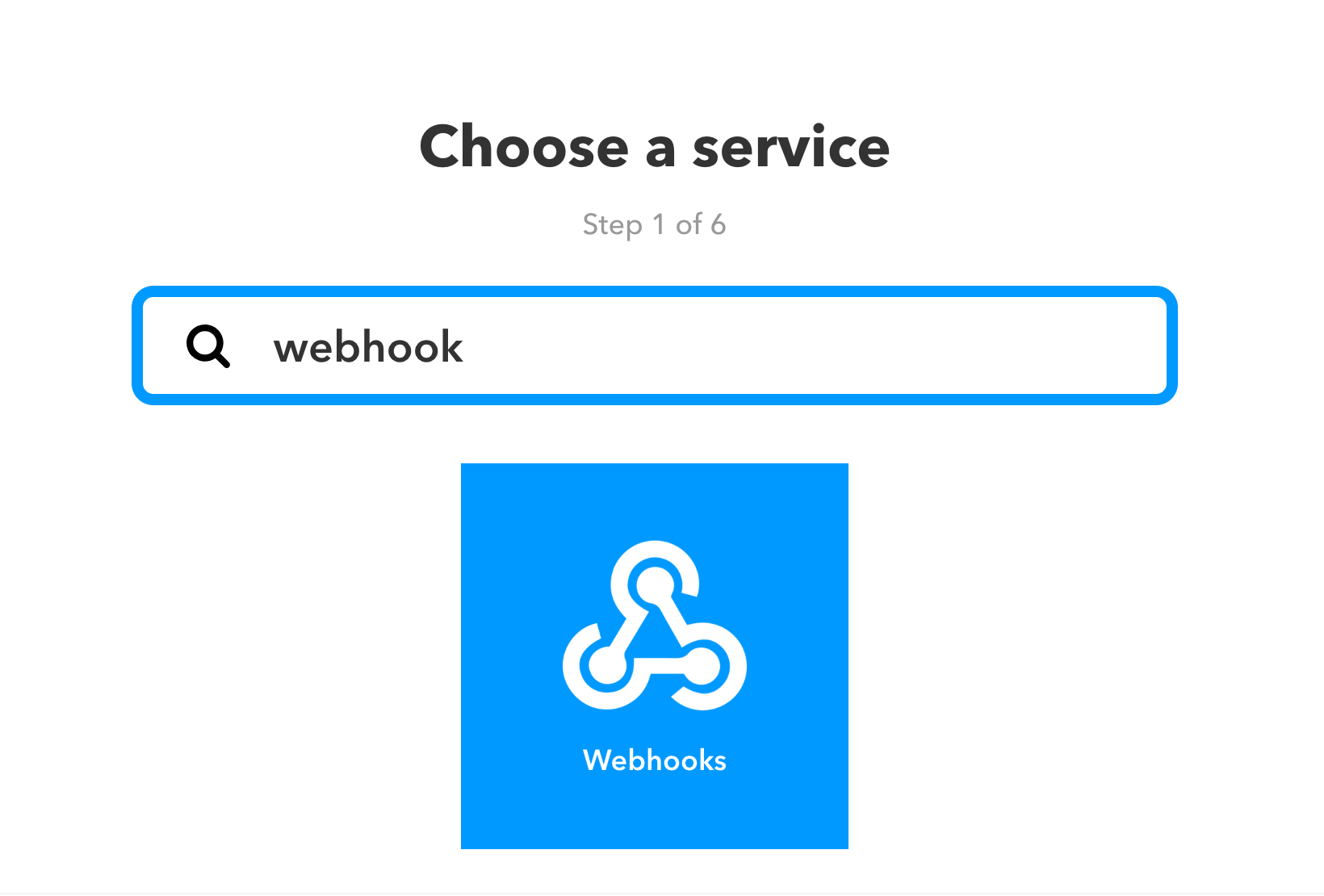 Click on the Webhooks tile and then select the Receive a web request option.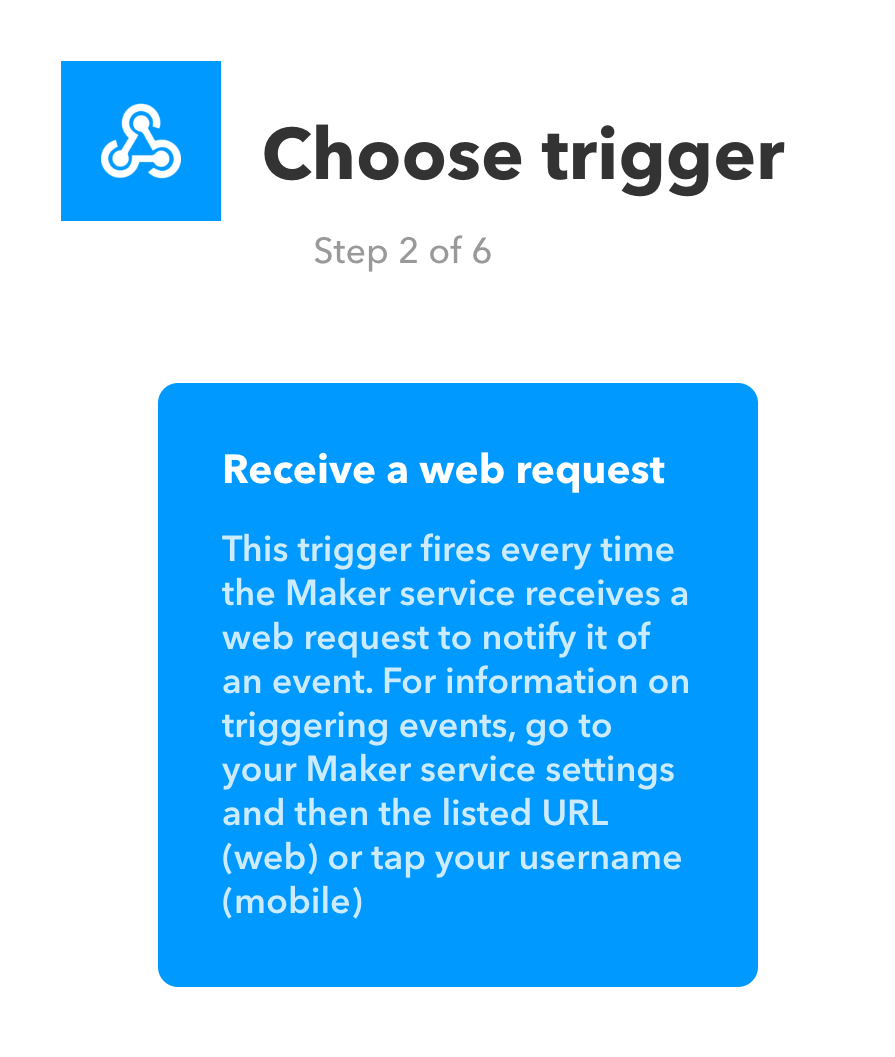 Step 3
Name to your trigger. You may have multiple triggers, but they all should have different names.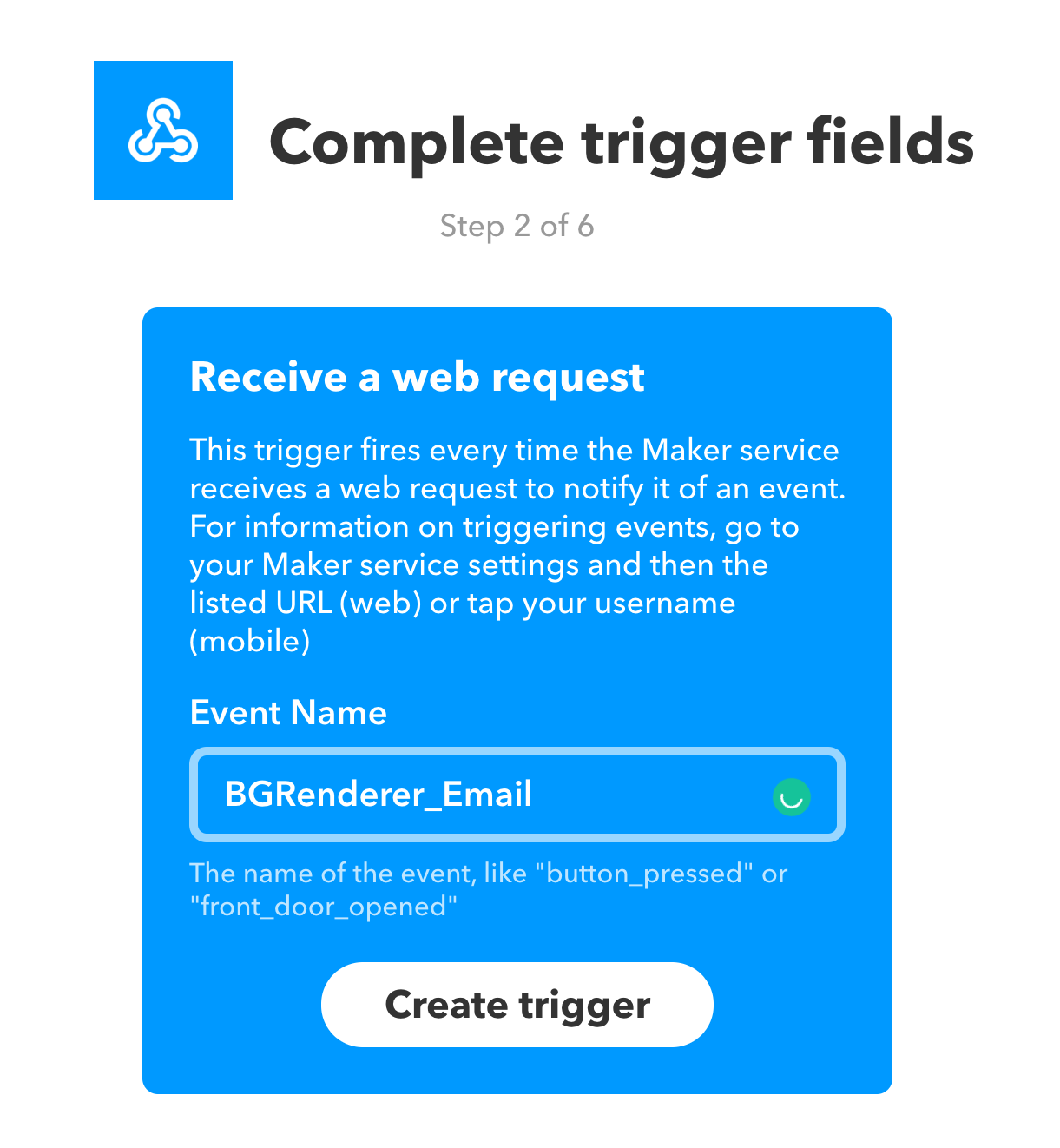 Step 4
Now click on That.

Select a service you want to use for notification or action (Slack, Email) and go through the service setup process.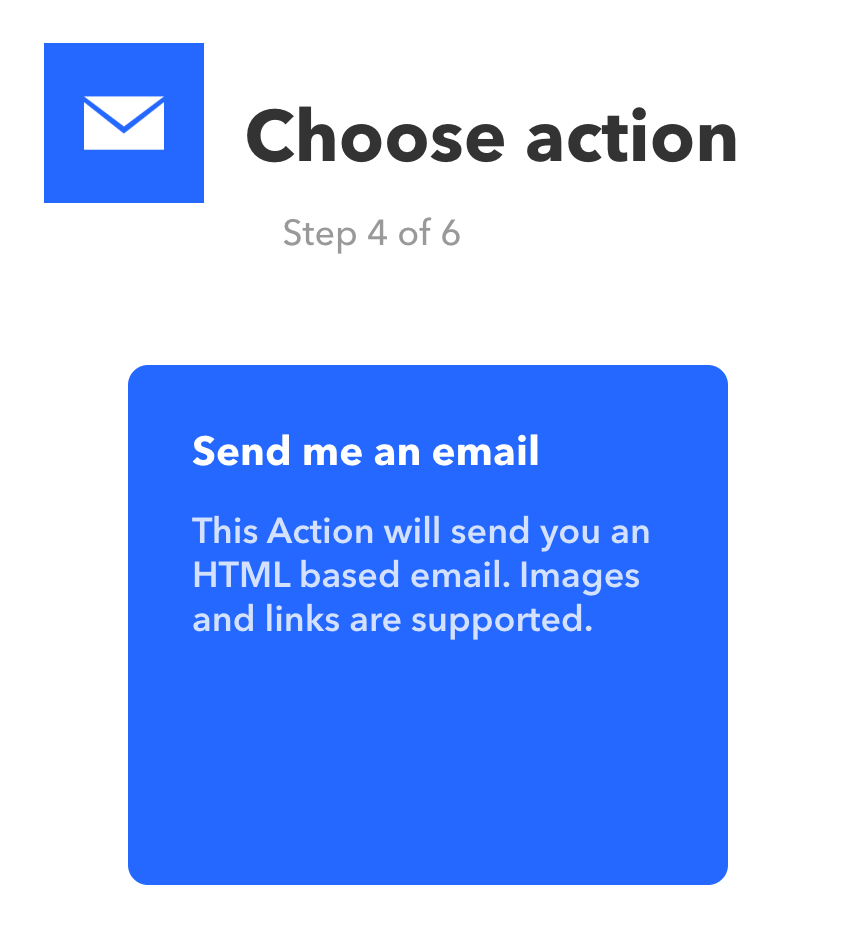 Step 5
Complete action fields
Unlike
Zapier
of
Flow
, you may use only three Value fields for IFTTT and those are already preset as:
Value1 – Composition Name
Value2 – Render Path
Value3 – Render time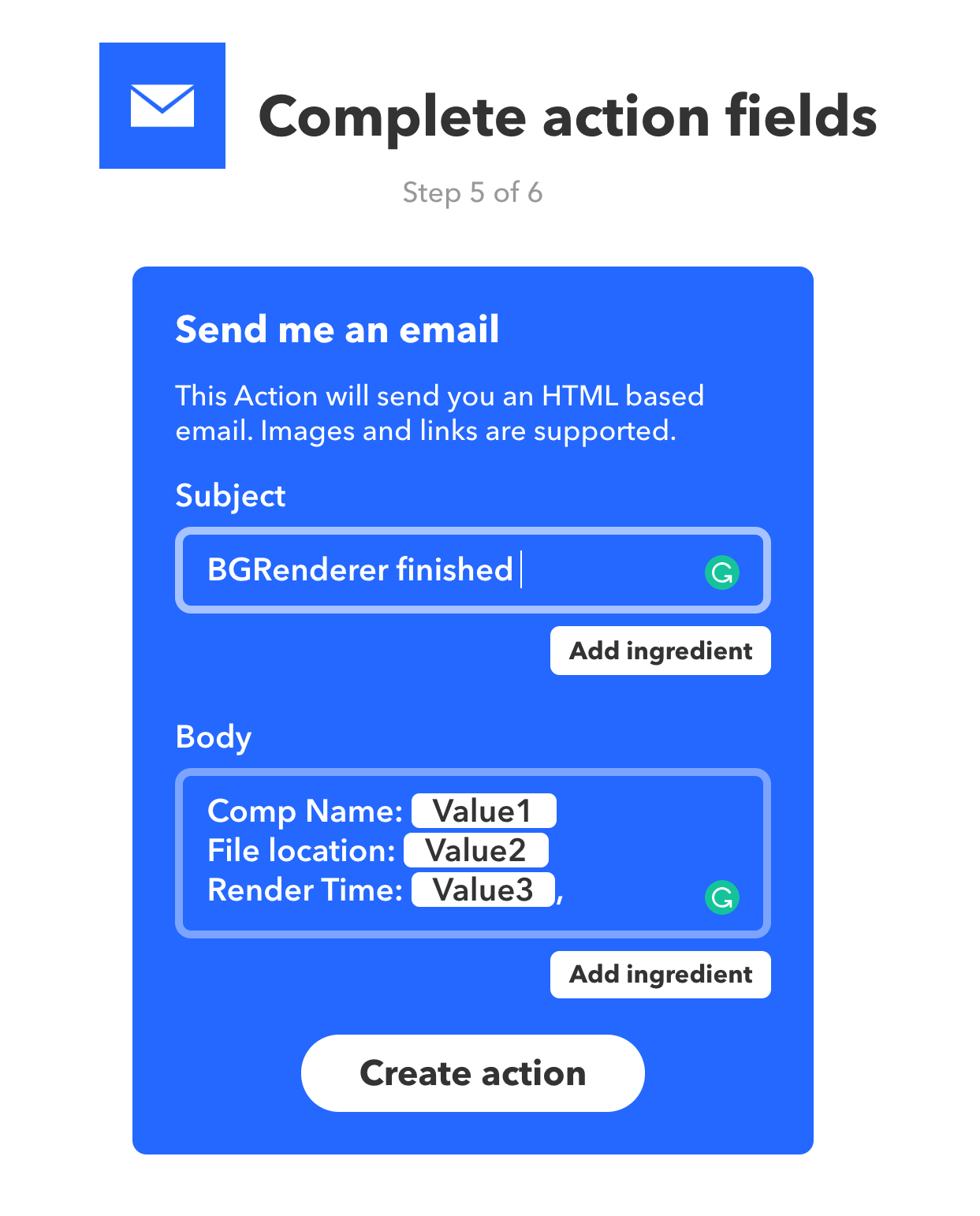 Step 6
Now go to the
Webhooks page
and click on Documentation.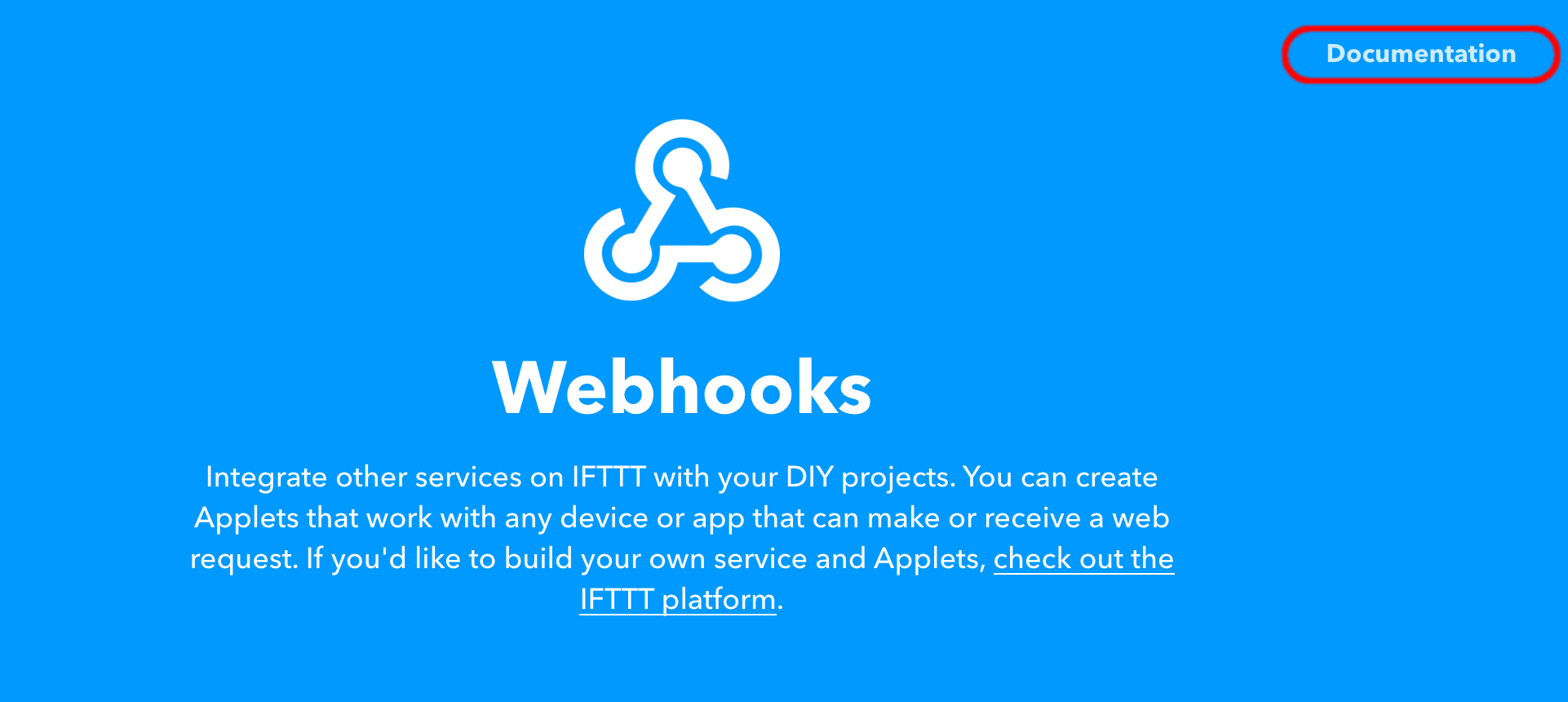 Copy your Key

And paste it along with the trigger name from Step 3 to the IFTTT action interface in BGRenderer's Post-render actions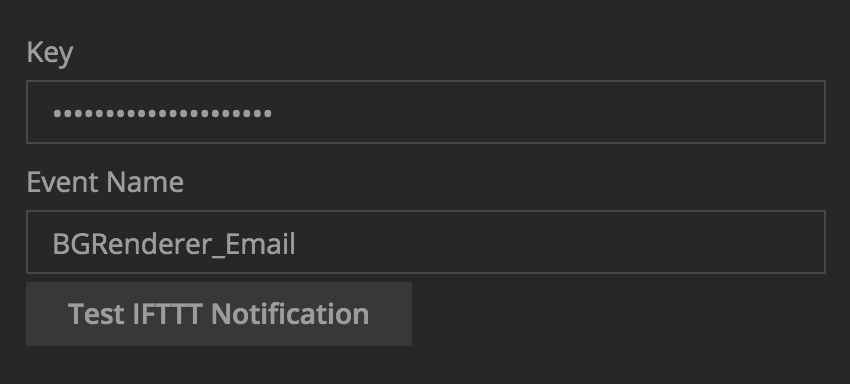 Test the new Applet and continue working with BG Renderer Max
If you remove and then add the Ifttt action again, Key will be lost. Go back to your Ifttt dashboard to retrieve it and paste again.