BG Renderer Max Settings
Access BG Renderer Max settigns window by clicking the Settings icon:

Settings will appead below the BG Renderer Max main panel.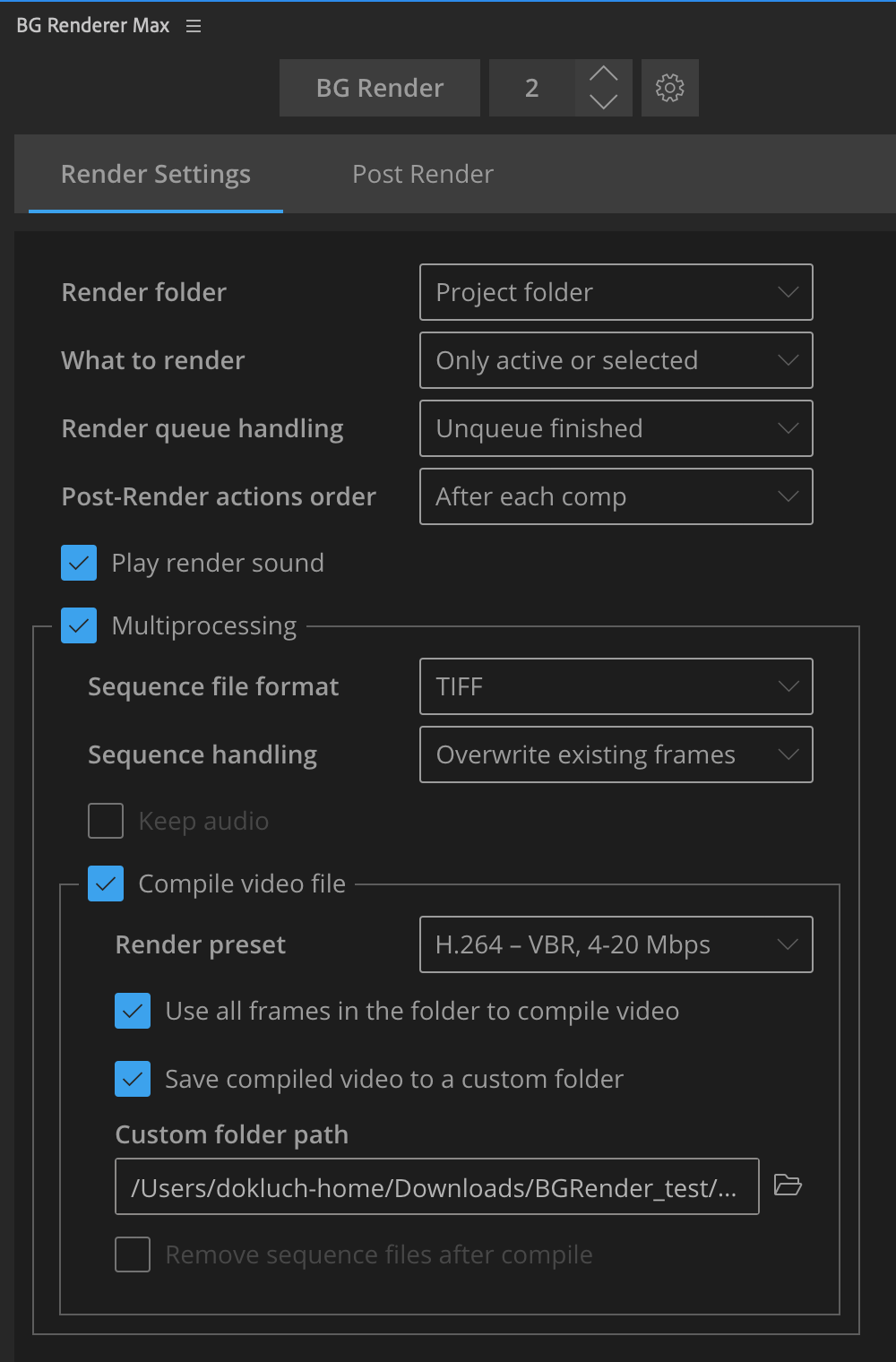 Close it by clicking on the icon again.
If the BG Renderer Max window is rolled down and small, Settings will open a separate window.
You will notice that the Settings icon changes its appearance when the main window is rolled down to the point when it opens settings in a separate window.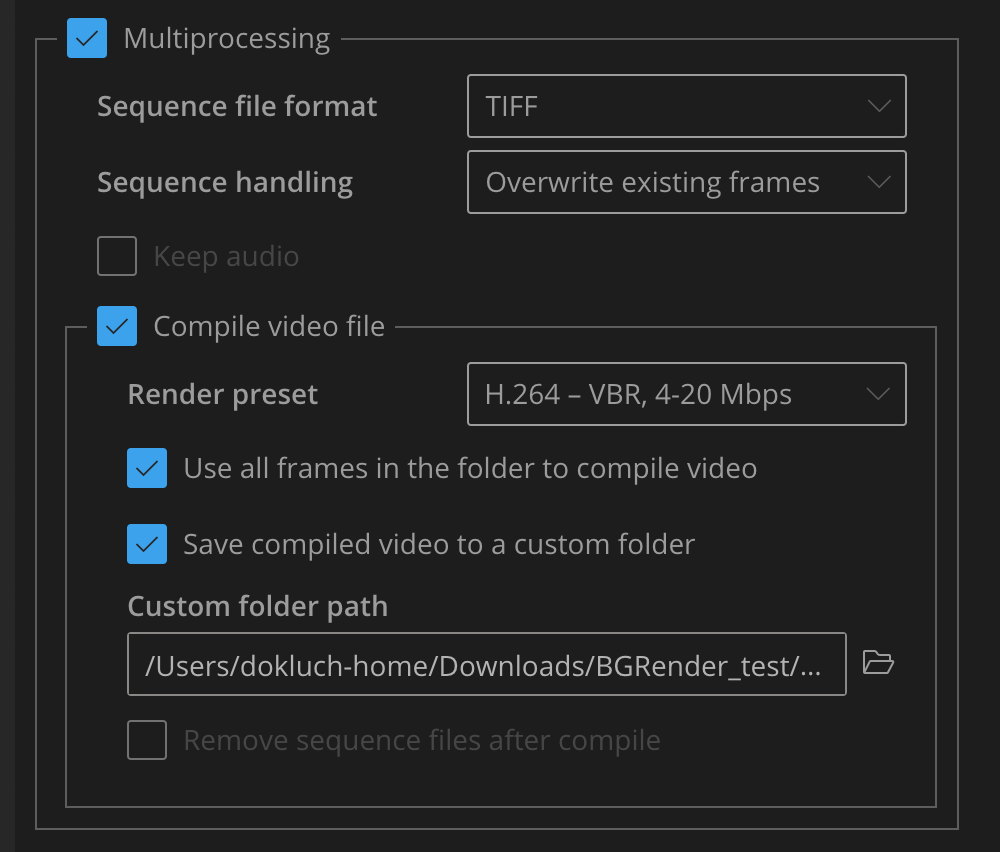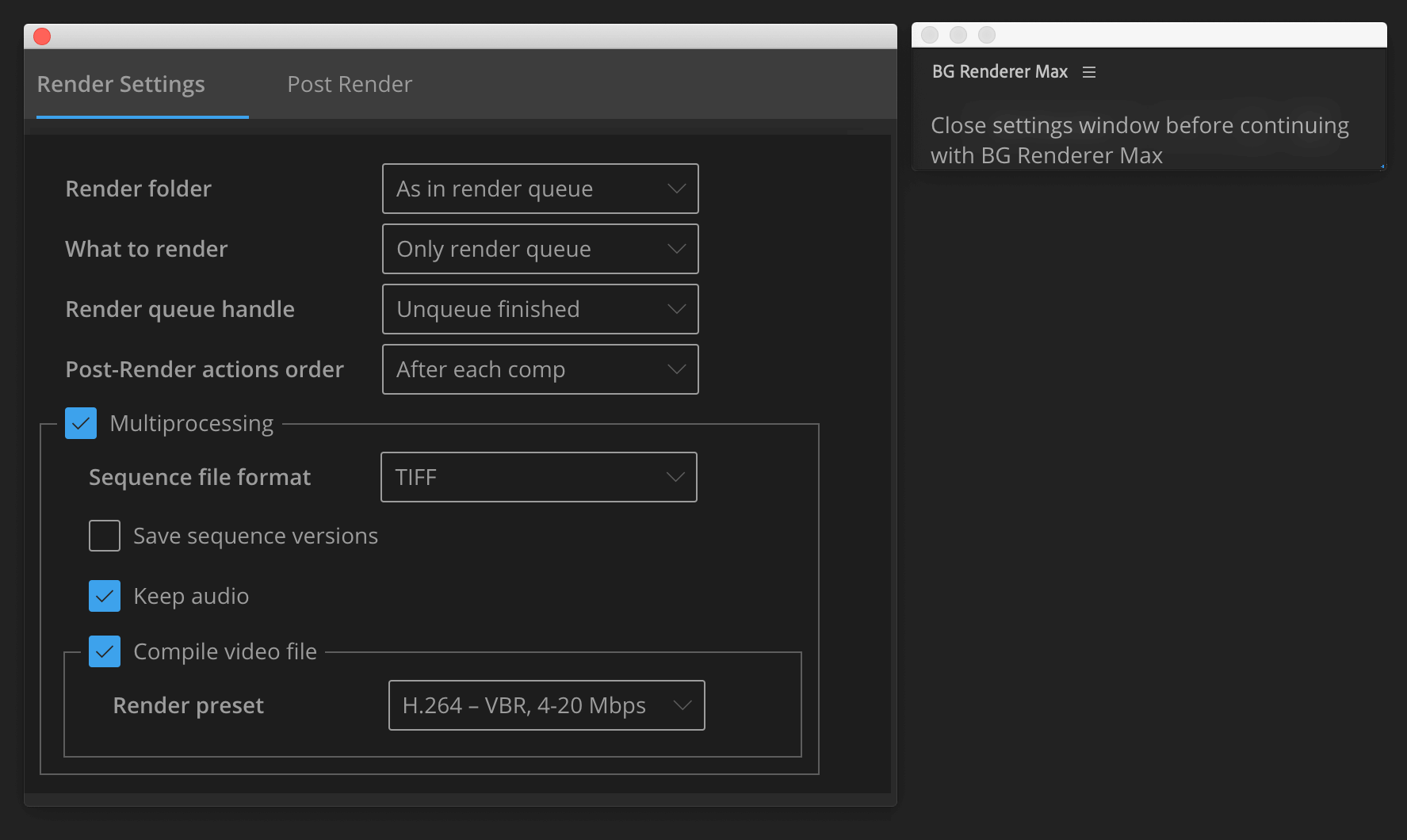 Make all the necessay adjustments and close this window to continue working.
Settings window constains two tabs: