Sending Slack Messages
Slack Action sends you notifications to the selected team and channel on the render finish. This action requires you to only have a Slack account and doesn't use any third-party service.
Connecting Slack and BG Renderer Max
BG Renderer Max uses Slack Legacy Token system, which is a bit outdated but allows us not to store or pass any of your personal information and keep it all local.
First, follow
this link to generate a Slack Legacy Token
.
Authorize and scroll down to the workspace list, choose the one you want to use for notifications, then click Create Token to get a token.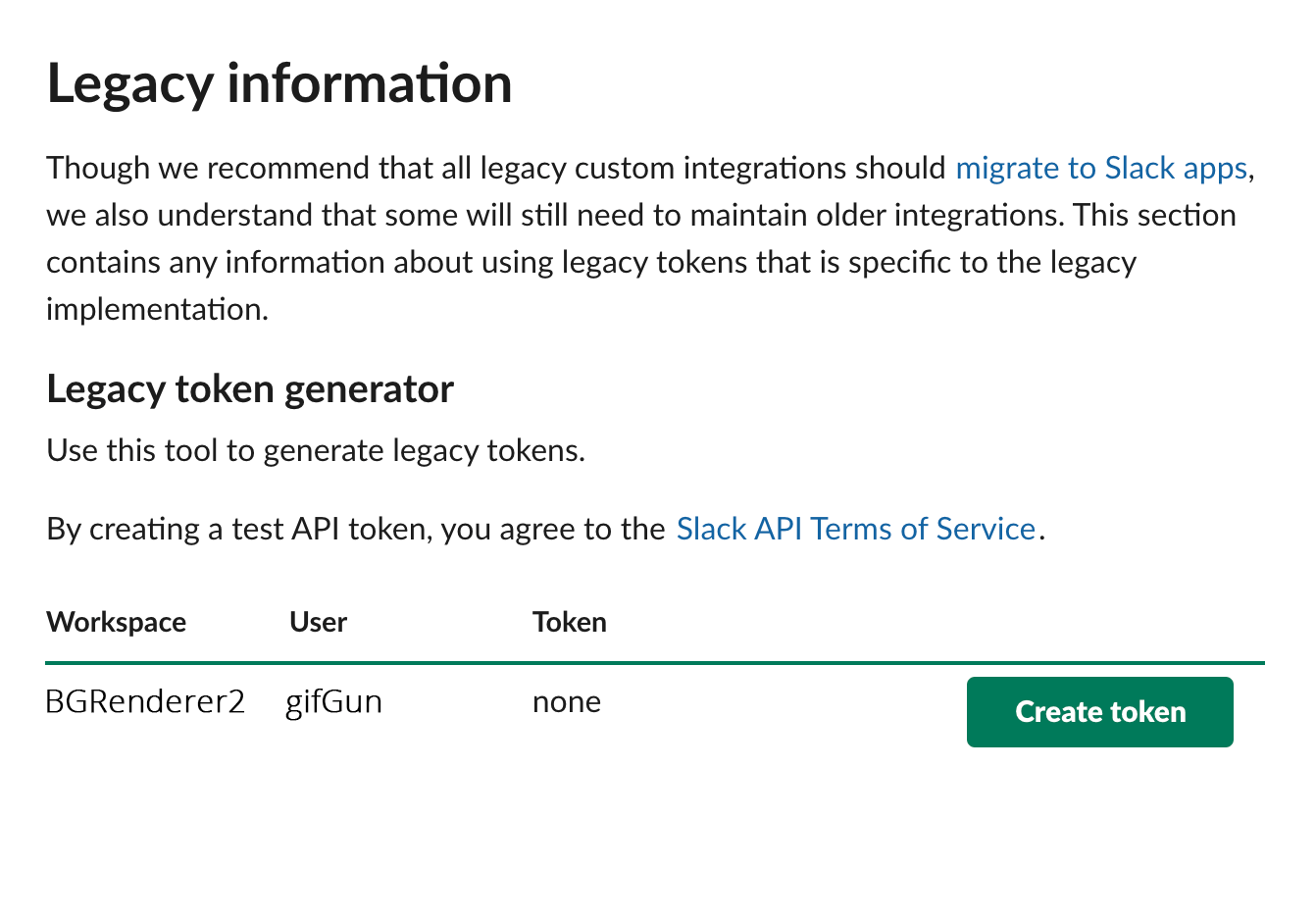 After you have a token, paste it to the action interface and click Connect

After you've passed the token, you will see the action interface: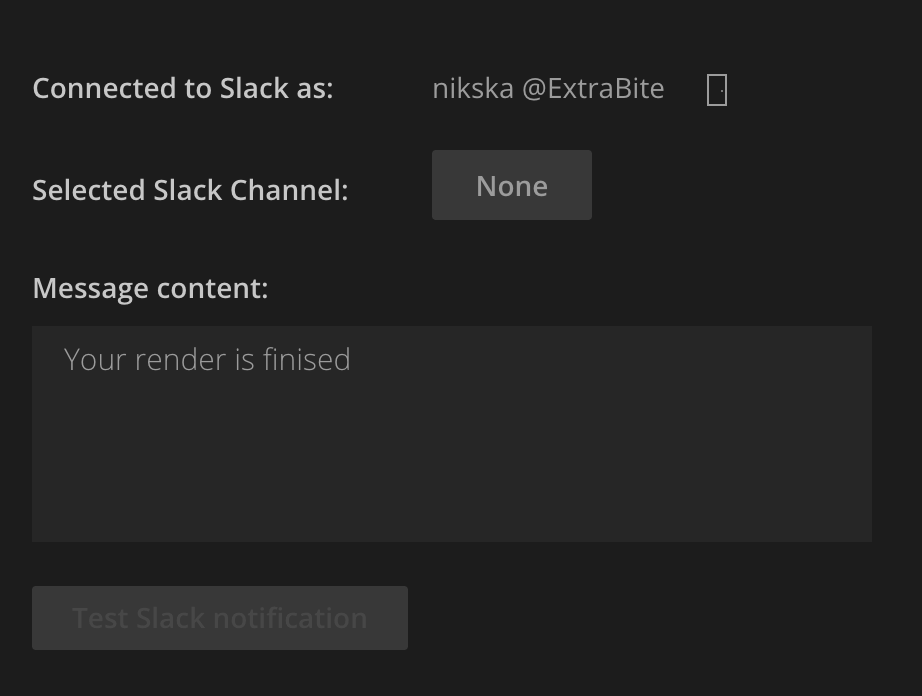 Choose the channel for sending Post-Render notification.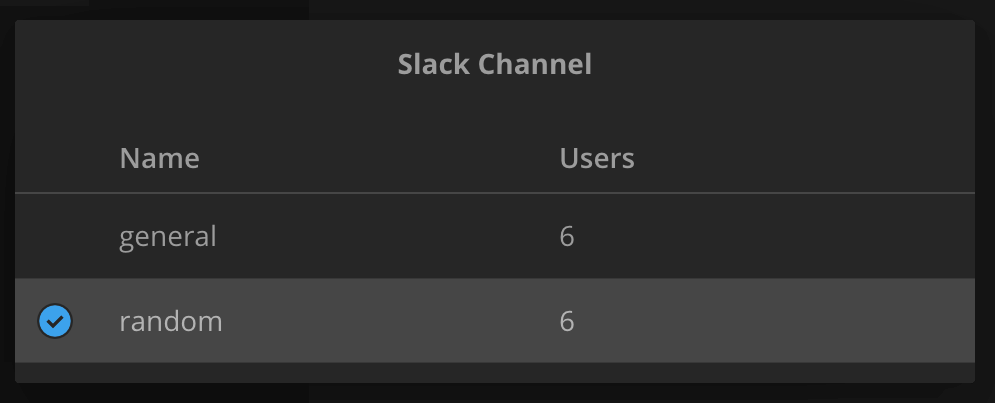 Setting up notification text
Use the
Message Composer
to edit the notification message.
Test Slack notification to make sure everything is set up properly and ready to go.
If you need to post to multiple channels, add more Slack actions.
Consider
Zapier
,
IFTTT
or
Flow
to send multiple Slack notifications.