New Engine for BG Renderer Max
BG Renderer Max 1.0.11 introduces an exciting new feature: Remote Monitoring Beta.
It's just like watching your render via TeamViewer, but without TeamViewer.
The feature is still in Beta, but it's already enabled by default in 1.0.12.
How to use Remote Monitoring
Click on the Remote Monitoring icon to open the pop-up window. Click on the Start Monitoring button to connect to the server.
Step 3
After a successful connection, you are getting a private link, a password, and a QR code for your mobile device.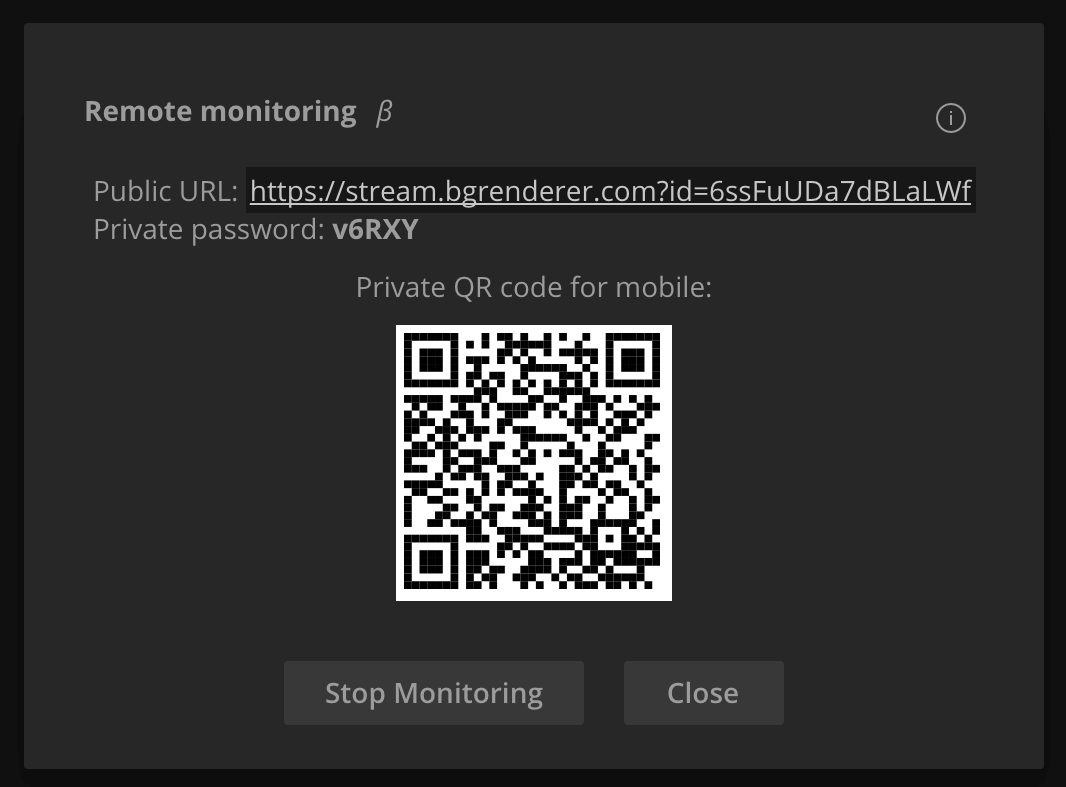 Click on the Stop Monitoring button to finish the current session.
A new link and password are generated on each BG Renderer launch.
Share the link and the private password with the people you trust.
QR code already contains the Remote Monitoring code, so be mindful when sharing it.