New Engine for BG Renderer Max
BG Renderer Max 1.0.11 introduces an exciting new feature: Remote Monitoring Beta.
It's just like watching your render via TeamViewer, but without TeamViewer.
Remote Monitoring Beta works only with
Core Engine Beta
enabled.
---
The feature is still in Beta, but here's how to enable it if you really want to have a glimpse of the future:
Step 1
Enable
Core Engine Beta
.
Step 2
Click on the Remote Monitoring icon. You will get a pop-up window.
Click on Start Monitoring button.
Step 3
After a successfull connection you are getting a private link and a QR code for your mobile device.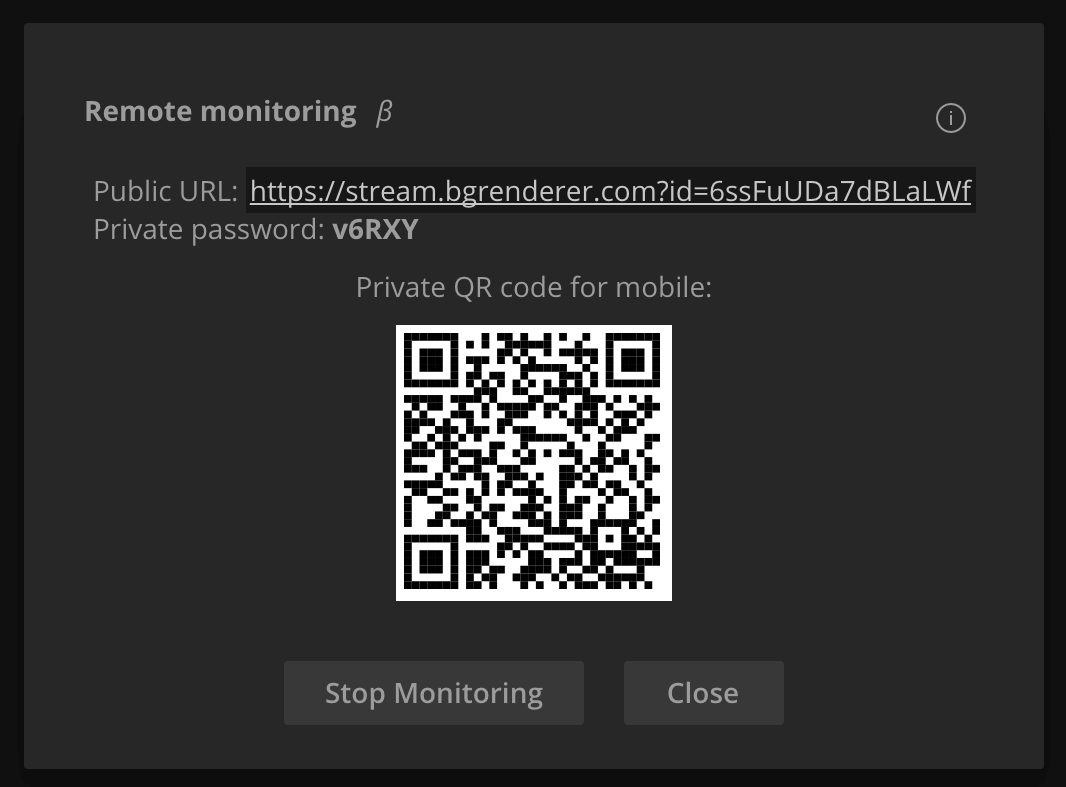 Click on Stop Monitoring button to finish the current session.
A new link and password age going to be generated on each subsequent BG Renderer launch.
You may share the link within the studio, but don't share the QR code since it already contains the Remote Monitoring code.